3 Ways Digital Warranty Management Increases Tools Warranty Efficiency and Makes It Simple, Profitable and Sustainable
14 July 2023
8 minute read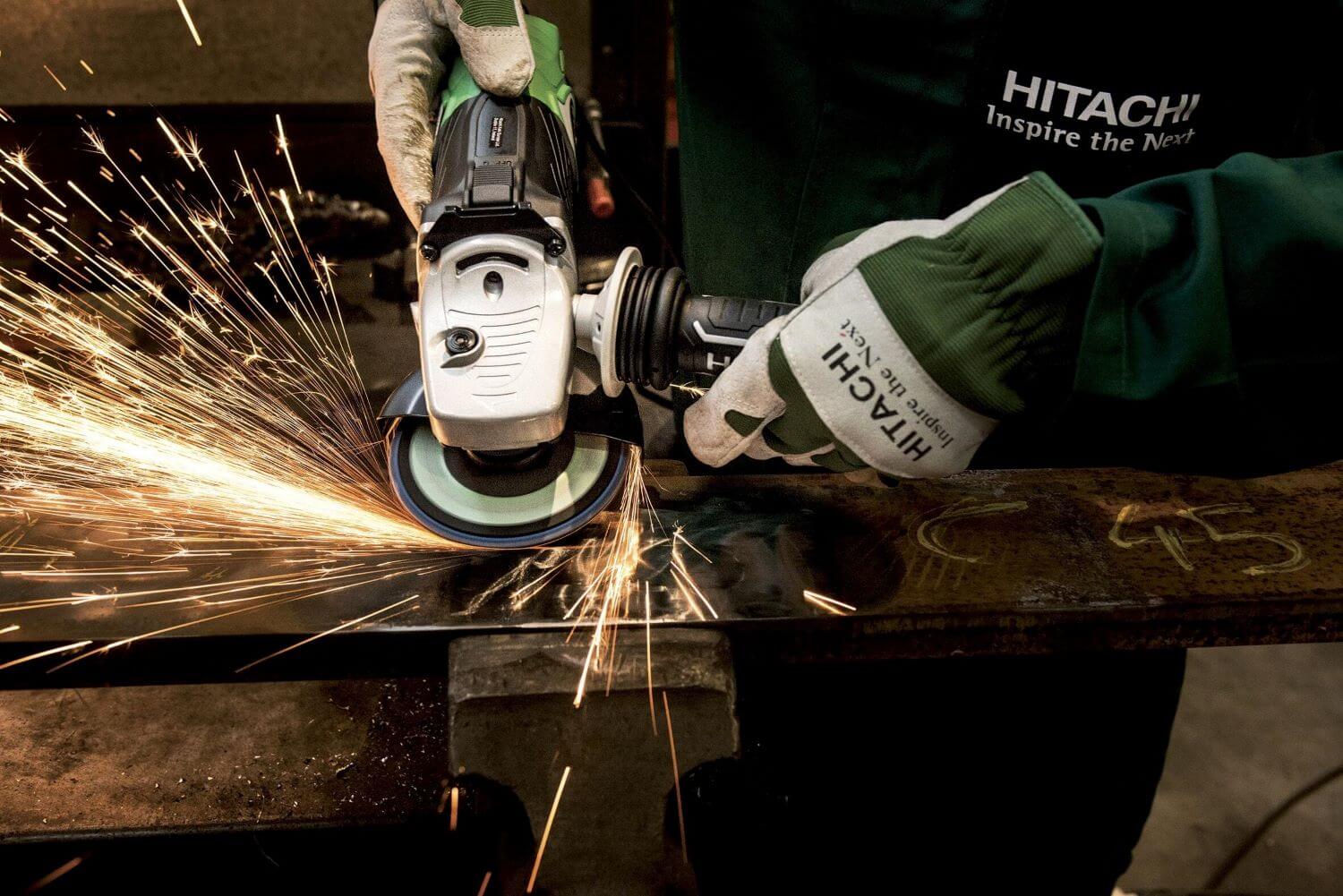 The tools industry is all about brand equity! The two major pillars of warranty in the tools industry are keeping the warranty costs low and increasing the market share by enhancing the brand experience and instilling loyalty.
Gone are the days of traditional paper warranties, completing paper forms and storing purchase receipts in our kitchen draws and shoe boxes that get lost or forgotten or fade away in time. Sometimes, it's the simple and efficient strategies that yield the most remarkable results. One such strategy is embracing digital warranty registration and automated claim processing as a part of your commitment to your customers.
In this blog, we'll explore how making the switch from conventional warranties to digital ones can help boost your brand's equity, increase brand loyalty and margins and create a lasting impression on your customers through an improved post-purchase experience. Below are the three ways to extract more value from your product warranties:
1. Connectivity: Integrating Customer Experience into the Heart of Your Business, not just Technology Integration
A recent McKinsey survey (July 2023) shows that consumers are expecting more from their customer experiences and see tremendous value in connectivity. Digital warranties could prove to be a brand-differentiating factor as they allow a direct connection with your customers and simplify product and warranty data collection, allowing you as a tools manufacturer or retailer to gather granular and interconnected data sets to better understand product performance and customer experience throughout the entire product lifecycle.
Here's how digital product registration enhances your brand experience:
Seamless warranty registration - given the seamless interconnectivity of the various components of the digital warranty management system, your customers register their products and get their information directly on their phones with a simple scan of a QR code
Instant claim registration - Instead of sorting through their cupboards and drawers for warranty receipts for hours, your customers can instantly register a warranty claim anytime and anywhere with a few taps on their phone on the dedicated warranty management consumer app
Seamless interconnections - All the members of the warranty ecosystem, i.e., your warranty management team, customer and the repairer, are interconnected with each other, which results in instant updates from each party to the others, smoothing the communication and claim management
Peace of mind - They enjoy peace of mind and convenience from the moment they purchase an item. This builds trust by showing that you stand behind your product through efficient warranty management and claim fulfilment
No more paper records - Neither of the parties involved in the process has to worry about keeping dusty paper records or spreadsheets, as all the information is digitalised and accessible with a few taps on the phone or a keyboard.
Benefits to you as a tools manufacturer/retailer:
Enhanced customer connectivity and brand loyalty
Increased lifetime value (LTV) from each customer
Real-time product data about product failures and faults
Increased brand loyalty, which ultimately leads to repeat purchases, resulting in an increase in revenue
Better data collection during and beyond the warranty period, leading to reduced overall warranty cost
Increase spare part sales and increase revenue through lifetime value from customers
2. In-Depth Data and Analytics for Future Improvements
Through warranty claims data, you can gain invaluable insights into the performance, durability, and reliability of your tools. This data enables you to identify common issues - such as design faults, manufacturing faults, or environmental factors - that are influencing certain product performance or breakdowns. These insights can then be used to make necessary adjustments to enhance the quality and functionality of your tools, resulting in improved customer satisfaction, higher customer trust, increased market competitiveness and reduced warranty claims.
In addition to this, the warranty and product data and analytics are crucial to filling silos in product feedback and quality improvement. Through the analysis of this information, you can pinpoint areas in need of improvement or identify desired features from customers. These valuable lessons can be integrated into the design and development of upcoming products, guaranteeing they align with customer expectations and provide enhanced functionality, durability and usability.
By harnessing the power of in-depth data and analytics, you can effectively identify suppliers who consistently deliver inferior materials or components, ultimately resulting in product defects or failures.
Additionally, you can identify patterns that indicate malfunctioning machinery within specific facilities.
Using this information, you can promptly take corrective measures, whether it's switching suppliers, conducting audits or performing maintenance on machinery. These actions are crucial to ensuring consistent product quality and minimising production issues, thus safeguarding your reputation and maintaining customer satisfaction.
3. Higher Revenue, Lower Cost
Warranty and repair analytics can significantly reduce your administrative and warranty costs and increase revenue through improved product production and enhanced customer service, leading to effective word-of-mouth marketing and repetitive buyers. Here's how:
By leveraging warranty data and analytics, you can identify trends and pinpoint issues associated with product malfunctions, which can then be reduced in future products, leading to reduced warranty costs.
Automated claim verification will save you up to 10% of your warranty expenses by nullifying fraudulent claims.
Digital warranty management significantly reduces warranty administration costs by lowering paper use and transportation and enhancing the warranty team's productivity by reducing mundane tasks.
Improved products through effective usage of warranty data and analytics will lead to higher brand equity instilling brand loyalty, which will eventually increase revenue.
Digital warranty management enhances post-purchase experiences. By improving customer satisfaction, you not only encourage repeat business but also generate positive word-of-mouth marketing, ultimately contributing to increased revenue.
Between 2016 and 2020, searches for sustainable goods on Google increased by 71%, highlighting the growing interest of consumers in environmentally conscious products. The sustainability aspect of digital warranty management appeals to these eco-conscious consumers, providing an opportunity to tap into a new customer base.
Third-Party Warranty Management System vs In-House Warranty System Development
A handful of companies currently dominate the tools industry. However, digital warranty management has the potential to position your organisation at the forefront of the sector without necessitating a significant portion of your technology budget.
The key, however, is to avoid building in-house technologies to automate warranty management as it will remain a technology expense without an in-depth subject matter understanding of the interconnected warranty ecosystem and the dynamics of different participants. Instead of implementing an IT strategy, it is important to collaborate with specialists, such as third-party warranty management providers, to capture the true value of customer relationships through a better warranty experience. Here's why:
In-house warranty management system development is expensive with dedicated team requirements for building, upgrading, and maintenance.
Development of a dedicated warranty management system is time-consuming and will force you to rely on paper-based warranty management in the meantime.
Getting a third-party warranty management system will allow you to focus on your primary business goals rather than investing time, cost and energy in developing new technology.
Third-party warranty management systems have built-in functionalities like warranty data and insights, and fraud prevention, are ready to use and are customisable and upgradable without significant time and cost investment.
iWarranty Helps Tools Manufacturers and Retailers in Extracting More Value Through Warranty Intelligence
At iWarranty, we take pride in leveraging the power of AI and machine learning, blockchain technologies to simplify the warranty management process. Through digitalisation and automation, iWarranty makes this process simple, profitable and sustainable for both you as a business and your customers, all while keeping your profit enhancement in view. Here's how:
Our digital warranty management system is a combination of desktop software for warranty management teams and a mobile app for consumers, ensuring they are seamlessly connected with each other and receive instant updates.
The warranty app allows consumers to register their products with a single scan of a QR code. In addition to this, they can make a claim directly from their phone and receive regular updates throughout the repair journey.
Our repair network has over 500 repairers, with the option of integrating your external repair partners as well. There is a direct communication channel between repairers, consumers and the warranty team, making the repair process a breeze.
Our warranty management solution gathers and analyses real-time warranty data, offering you detailed insights into warranty costs, malfunctioning products and specific parts, customers' purchasing habits and areas for improvement. These valuable insights can be utilised to enhance product design and tap into new customer segments.
The entire warranty process, including fraud identification, is automated. Our system cross-analyses claims against customer data, accurately determining the legitimacy of each claim. In the event of a fraudulent attempt, the claim is automatically rejected, ensuring the integrity of the process.
All in all, iWarranty's warranty intelligence platform will enhance your tools' business by making it simple, profitable and sustainable. Not only will you save costs and increase revenue, but you'll also showcase your commitment to the planet by reducing your company's carbon footprint.
If you want to learn more about how we can transform your business, reach out to us through the contact form below.



Tell us how we can help
Whether you have a question about features, price, need a demo, or anything else, our team is ready to answer all your questions

iWarranty
An award-winning SaaS platform and intelligent warranty software for manufacturers and retailers to deliver a superior, more sustainable post-purchase customer experience, simplifying in-and-out-of warranty repairs.